A 26-year-old mother of four was brutally killed with a hammer and knife after she allegedly disobeyed her husband's orders to stop spending time with family and friends.
Though the husband, 27-year-old Akshar Ali, reportedly sent victim Sinead Wooding a number of text messages after she died, he has been arrested and charged with her murder. Authorities believe that the messages may have been an attempt to cover his tracks, reports the BBC.
Also charged with murder is Akshar's friend, 27-year-old Yasmin Ahmed, who allegedly assisted him in the act.
Experts who examined the remains said that Wooding's skull had been smashed a number of times with a hammer and that her body had multiple stab wounds, notes Daily Mail.
Her corpse was reportedly kept in Ahmed's basement for two days before the the pair allegedly wrapped it in either a blanket or a rug and transported it to the woods, where it was burned. A neighbor reported that they saw two people carrying the wrapped body out to a vehicle.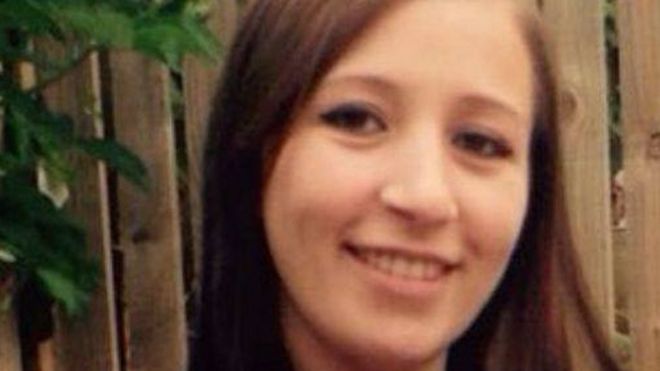 A couple of students spotted the remains, which were still smoking, on May 14 during a jog, notes the BBC.
In the time following Wooding's death, Ashkar bombarded her phone with text messages and calls indicating that he was worried about her and hoped she would come home soon.
One such text read: "The kids miss you and so do I."
"The hope had to have been that [Wooding's body] had been destroyed beyond recognition," prosecutor Nicholas Campbell said, notes the BBC. "Both murderers felt that it was safe to raise the alarm. It would have been more suspicious if they had failed to alert anyone to Sinead's disappearance."
Campbell called Ashkar's concern "entirely manufactured."
Three days before Wooding's body was found, she and Ashkar reportedly got into a major argument after drinking at a party, reports Daily Mail. Ashkar is Muslim, and Wooding converted to the religion before she met him.
The English couple married in February 2015.
"It was a volatile and sometimes violent relationship," said Campbell.
Ashkar's mother, 45-year-old Aktahr Bi, is accused of arranging to dispose of Wooding's corpse, notes the BBC. His brother, 21-year-old Asim Ali, is accused of procuring the vehicle used to transport the corpse and also of helping the defendants burn it.
Another defendant, 25-year-old Vicky Briggs, is accused of participating in the burning and cleaning up of items connected to the murder.
They have all pleaded not guilty to those charges.
Sources: Daily Mail, BBC / Featured Image: Pixabay / Embedded Images: West Yorkshire Police via BBC, Dirk Beyer/Wikimedia Commons