A suspect in connection with Mollie Tibbetts' murder is in custody and is being held on a federal immigration detainer, The Associated Press and other news outlets reported Tuesday. ( Suspect is known as 24yr old Christian Rivera in custody at this time) 
A first-degree murder charge was filed on Tuesday against a 24-year-old man in the case of missing Iowa jogger Mollie Tibbetts, state officials said Tuesday.
Interested in Mollie Tibbetts?
Add Mollie Tibbetts as an interest to stay up to date on the latest Mollie Tibbetts news, video, and analysis from ABC News.
The suspect, Christian Rivera, is an undocumented immigrant, officials said.
A body recovered Tuesday morning is believed to be Tibbetts, officials said, but the identity is not confirmed.
Tibbetts, a 20-year-old rising sophomore at the University of Iowa, vanished the evening of July 18 while jogging in the rural farming town of Brooklyn, a close-knit community of about 1,500 residents.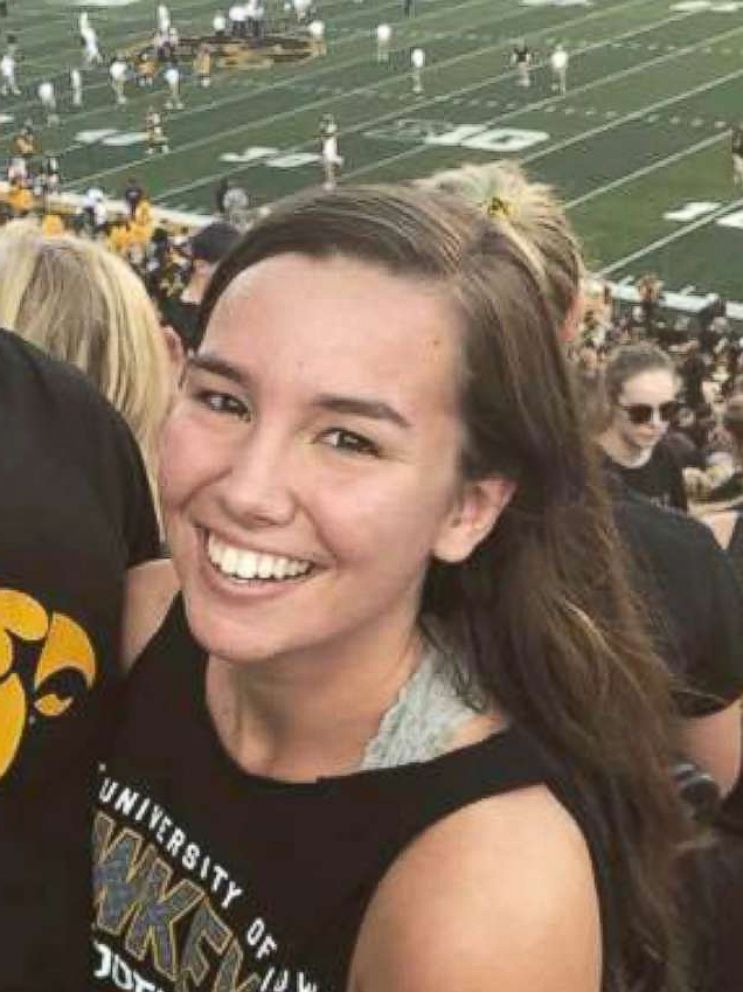 The disappearance was completely out of character for her, Mitch Mortvedt, assistant director of field operations for the Iowa Division of Criminal Investigations, said at a news conference last week. The state agency formed a task force with the FBI and the Poweshiek County Sheriff's Office to investigate.
Laura Calderwood, Tibbetts' mother, told ABC News last month there are "no words to describe how you feel when you don't know where or how your child is," calling it "excruciating."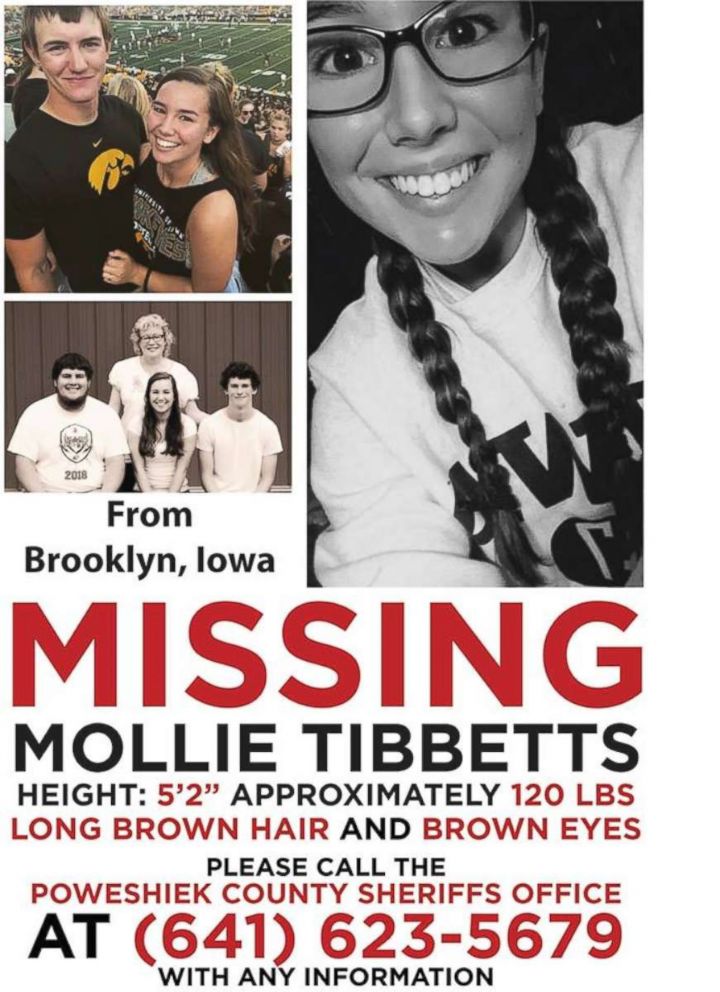 One of Tibbetts' brothers, Scott Tibbetts, told ABC News last month he believed his sister was "fighting her best to get back home."
"I think the best thing, personally, to hang onto hope is … she's a better fighter than anyone I know," he said. "So whatever situation she's in, it's not like she's going to sit there and give up."