Nawab Ali Qureshi Jodhpur Indian Muslim father sacrifices daughter in a bid to appease the Gods during the Muslim holiday of Ramadan. 
An Indian man has claimed having slit his four year old daughter's throat as an offering to appease God, during Ramadan.
Murdered at the hands of her Muslim father, Nawab Ali Qureshi, 26 was four year old girl, Rizwana. The girl's death reported the Times of India occurred on Friday as the father recited verses from the Koran.
Police in Jodhpur said the man initially denied killing his daughter and instead told his family a cat could have been responsible for her death. 
Upon further pressing, the father who runs a meat shop confessed to the slaying following his wife, Shabana filing a murder report.
At the time the wife had woke up to find Rizwana missing circa 3am. She searched the house and found her daughter lying dead in the ground floor room.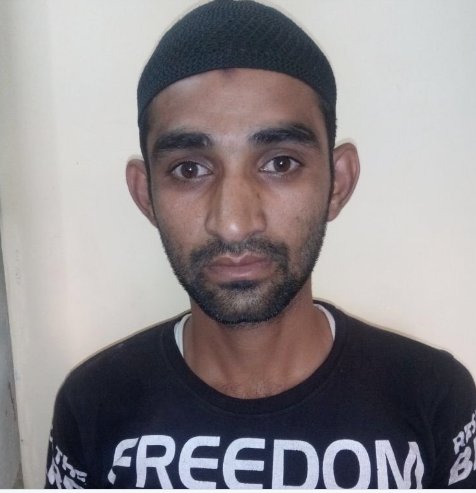 Nawab Ali Qureshi: 'I am a devout Muslim and love my daughter more than my life.' 
During questioning police said the father told them he had taken his daughter to a market to buy her sweets before telling her he loved her very much. 
According to the Indian Express, he added: 'I am a devout Muslim and love my daughter more than my life. 
'For several days she was at her grandmother's place and returned on Thursday. I took her to the marketplace and bought sweetmeats and fruits. 
'In the night I took her to the courtyard downstairs, recited a kalima, killed her, and then went back to sleep upstairs.' 
Reiterated the father, 'I had to offer my most prized possession to Allah.' …
Read More: ScallyWag