Hugh Hefner — the silk-robed Casanova whose Playboy men's magazine popularized the term "centerfold," glamorized an urbane bachelor lifestyle and helped spur the sexual revolution of the 1960s — has died, the magazine said late Wednesday. He was 91.
Hefner founded Playboy in 1953 with $600 of his own money and built the magazine into a multimillion-dollar entertainment empire that at its 1970s peak included TV shows, a jazz festival and a string of Playboy Clubs whose cocktail waitresses wore bunny ears and cottontails.
Over the years, the legend of "Hef" only grew as he bedded hundreds of young women, married a few of his magazine's "Playmates" and cavorted on reality TV shows with a stable of girlfriends less than a third his age.
Some critics dismissed him as a relic of a sexist era, especially in his later years, when Hefner spoke openly of his Viagra-fueled sex romps at the Playboy Mansion. But many men envied his adolescent-fantasy lifestyle.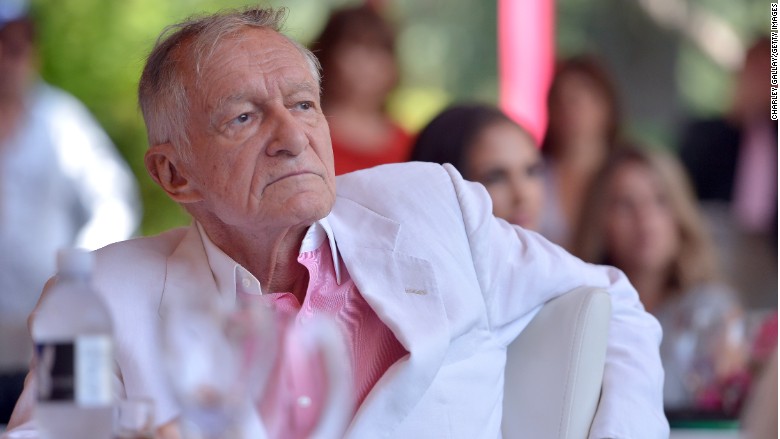 And his pioneering magazine, his biggest legacy, may have helped the buttoned-up America of the 1950s and early 1960s loosen up a little about sex.
"I would like to be remembered as somebody who has changed the world in some positive way, in a social, sexual sense, and I'd be very happy with that," Hefner told CNN. "I'm a kid who dreamed the dreams and made them come true."
A 'male point of view'
Hefner was born April 9, 1926, in Chicago to Glenn Hefner, an accountant, and Grace Hefner, a teacher. Both parents were conservative Protestants from Nebraska.
"My folks were raised pure prohibitionist," Hefner told The Hollywood Reporter in 2011. "They were very good people, with high moral standards — but very repressed. There was no hugging and kissing in my home."
In 1944, after graduating from high school, Hefner joined the U.S. Army as a writer for a military newspaper. Following World War II, he became a promotional copywriter at Esquire magazine, where he began toying with the idea of publishing a men's magazine.
"Esquire was always for older guys, but … it was very much devoted to male bonding and outdoor adventure," Hefner told CNN. "And I wanted to read a magazine that was a little more sophisticated and was focused really on the romantic connection between the sexes from a male point of view."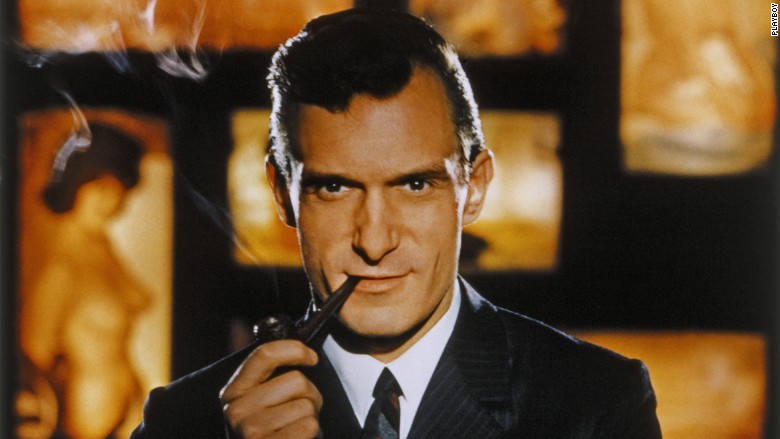 After raising $10,000 from investors, Hefner published the debut issue of Playboy in December 1953.
The premiere issue had no date, in case it sold poorly and there wasn't a second issue. On its cover was actress Marilyn Monroe, who also appeared in a nude centerfold — a photograph that had been originally used for a pin-up calendar.
Read the full article: CNN.MONEY