Mike Abouharb was having a difficult time keeping his car dealership in Georgia afloat. Thieves had been stealing parts from the vehicles on his lot day after day, making it almost impossible to run his business.
Then, one morning, Abouharb arrived at South Bound Auto Sales and noticed that something was not quite right. His jack had been moved from its spot and placed on the ground in between several vehicles.
As he approached the jack next to one of the cars, he saw a gruesome sight. Under the car, Abouharb spotted the partial remains of a body trapped by the weight of the vehicle. The sight was enough to stop him in his tracks and force him to dial 911. Abouharb knew instantly what had happened.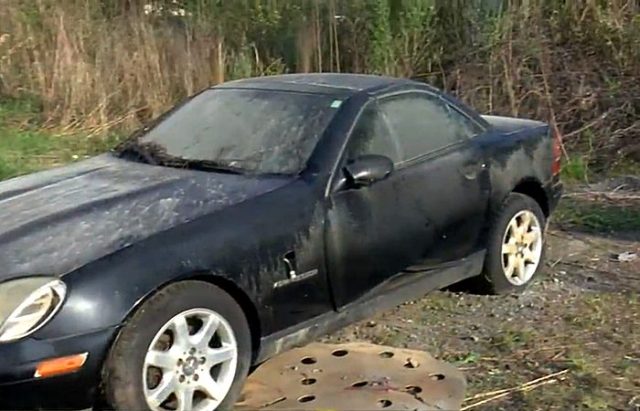 The misplaced jack, a pair of spring-loaded pliers, and the bloody scene all pointed to a burglary gone wrong. From what he could tell, a person had boosted the car up with the jack in order to crawl underneath and steal the catalytic converter. Without the car properly secured, it slipped off the jack, instantly crushing the suspect.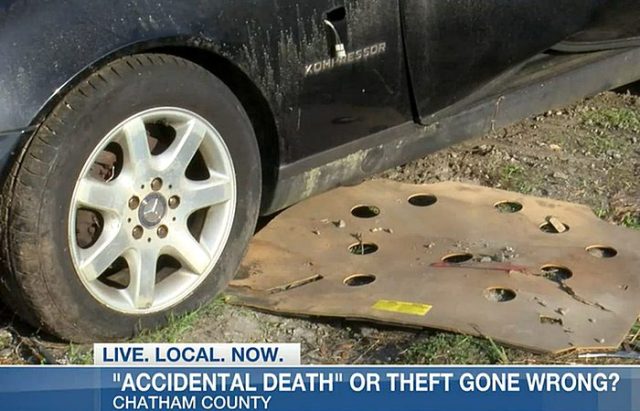 The deceased suspect was identified as 32-year-old Matthew Eric Smith, and his death was recorded as "the result of an attempted catalytic converter theft." Chatham County detectives concluded that his death appeared to be accidental, and no foul play was suspected in regards to the cause of death. No one has been charged.
Abouharb says the incident has made him sorrowful, afraid, and angry. Not only are the thieves risking their lives for a quick buck, but they are also making it almost impossible to run a business. "Name it…it happened," he said. "In any given year, you got between $30 to $50,000 lost in catalytic converters, radios, even tires." The owner says that thieves are threatening his business and livelihood by repeatedly targeting his dealership.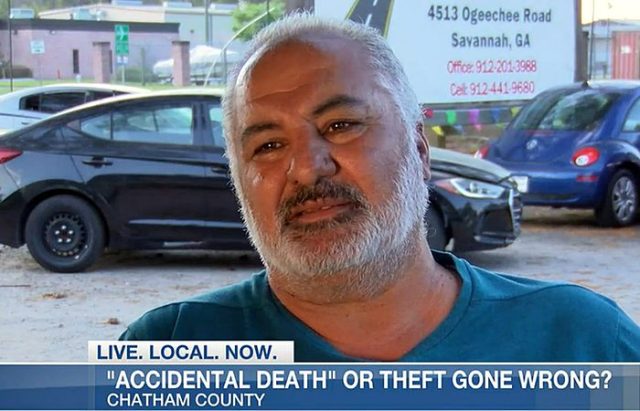 Sadly, Smith's tragic end was treated as an accidental death. He tried to make some quick cash but ended up paying the ultimate price instead. Unfortunately, there has been an uptick in catalytic converter theft, and car owners have become more vigilant and are even taking extra measures to ensure that the thieves don't get away with their crimes.
Abouharb is now warning others of this criminal trend and the horrific outcome that could follow. He hopes that by speaking out, he can prevent others from making the same mistake that Smith did.
"Everybody thinks the car business, you're shoveling money. But you make a little money, then get a hit like this, and it makes a big toll. It's a hardship. It's not worth it," Abouharb said. He believes that the theft of catalytic converters should not be taken lightly and that car owners and dealerships should do everything in their power to protect their property.