A Lakewood Elementary student is recovering from an alleged attack in the school bathroom, and family members of the boy said the school is minimizing what happened.
Christian Boynton, 8, had to be rushed to the hospital following the attack at Lakewood Elementary School, his sister, Kailee Boynton, told KHOU 11 News.
His sister, Kailee Boynton, 21, felt devastated after reading a printed letter from Lakewood Elementary School about an incident two days earlier involving her brother Christian.
"I am deeply saddened by the response from Lakewood," she wrote on Facebook. "To have this 'isolated incident' be taken so lightly, and then to have it be downplayed as if it wasn't something incredibly serious, is infuriating."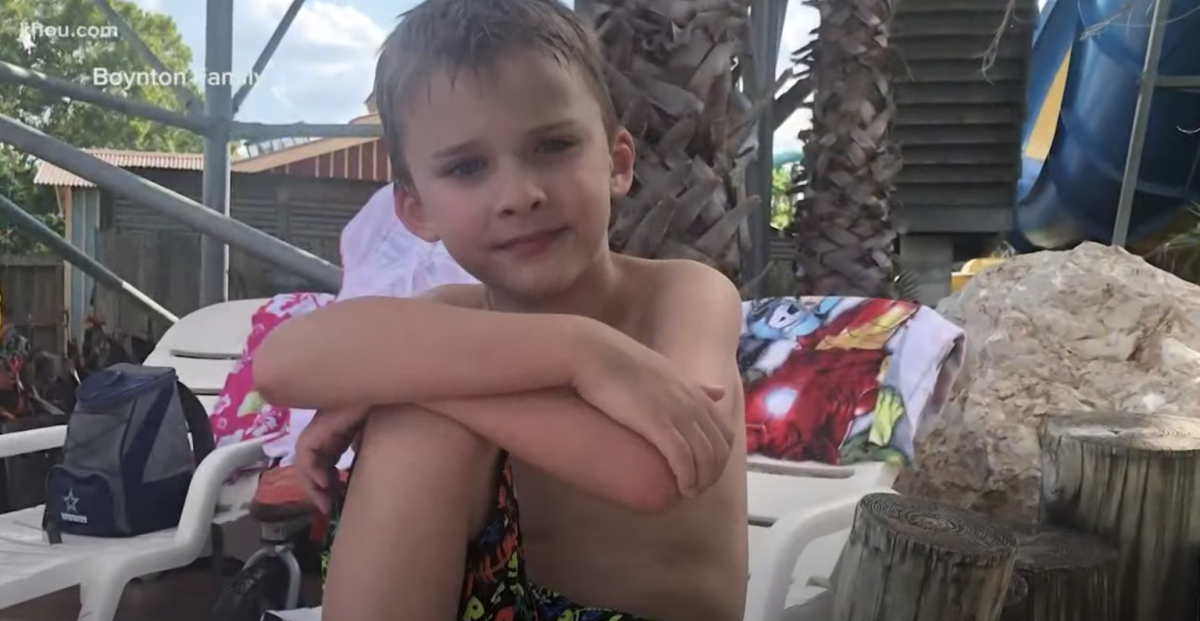 When Christian arrived at the school, three kids cornered him in the bathroom and then proceeded to beat and kick him until he was unconscious.
"They pinned my brother down. They were beating him. They beat him to the point of unconsciousness, where they continued to beat him," Kailee said, adding that the attack was unprovoked. "They went through his backpack. He told me 'Maybe they're just having a rough day.' He is so nice and kind that he can't even fathom the fact that someone would want to hurt him or be cruel to him."
The third-grader suffered internal bleeding to the brain and neurologists monitored his condition for several hours before releasing him from the hospital. He is expected to make a full recovery.
"It is my desire to speak truthfully on these events and raise awareness to (sic) the hateful crime of bullying. I am so very blessed to report that my brother is now home and recovering but it makes my heartache that he had to suffer this way. When do we adults decide when enough is enough?" Kailee wrote in a Facebook post. She also shared pictures of her brother from the hospital. 
The victim's family is working with the school district to hold the children involved accountable for their actions. 
The Tomball ISD released the following statement following Christian's injuries:
"Tomball ISD is aware of an incident in the bathroom between several students at one of our elementary schools that resulted in one student being sent to the hospital with an injury. That student has since been released home. Out of respect for the family and the student's privacy, we are not providing any more details on the incident at this time. We are thoroughly investigating the incident and will take appropriate disciplinary measures for all those involved. As always, student safety is our first priority in Tomball ISD."
Watch the video report below for more details:
Sources: OpposingViews, 10 WBNS, KHOU 11 News