Hooking up using an app on your phone sounds like a good idea. But the "dates" don't always go as planned. One Tinder user learned this after his meet-up with a woman in Colorado took a dark turn.
Lauren Marie Dooley, 22, has been charged with felony second-degree kidnapping, two counts of second-degree assault, menacing, and false imprisonment. She allegedly pulled out a knife and tried to choke her Tinder date before ordering DoorDash.
Colorado Springs Police Department officers were dispatched to E Cache La Poudre Street outside of Colorado Springs after reports of an "unknown call-for-service," according to the document.
"Upon our arrival, residents at the apartment advised there was a naked male in the parking lot that needed help," the affidavit states. "Officers located [the victim] who was naked and appeared to be bleeding from a laceration on his left arm.  [He] was also actively backing away from the suspect . . . Dooley . . . who appeared to have blood smeared on her arms and hands. [The victim] exclaimed that Lauren tied him up and cut him."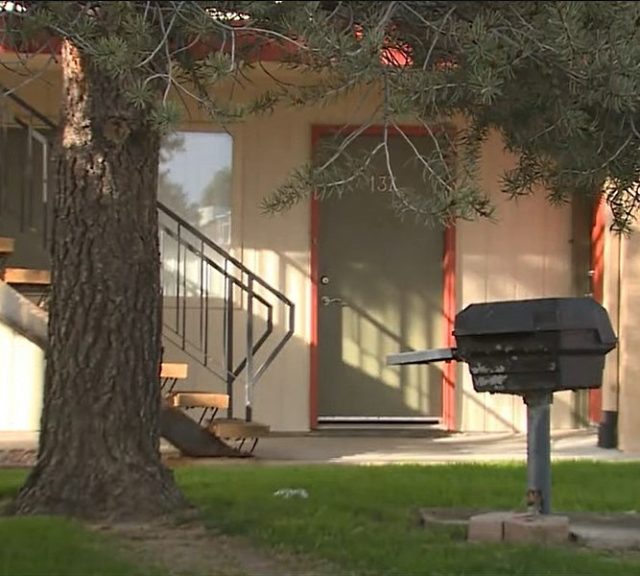 The 911 operator could hear a man, later identified as the victim, on the open line saying he was bleeding and telling someone "because you cut me" and "you're going to kill me," according to the affidavit.
Dooley and the victim were engaging in a sex act on the couch before she proceeded to duct tape his wrists and ankles together, the victim told officers, according to the document. He "found it odd, but consented to it."
Dooley then ordered him to go into the bedroom, threatening him with a kitchen knife, the victim reportedly told police. "Fearing Lauren would harm him with the knife, he obeyed and got into her bed. Lauren climbed on top of him and proceeded to use the knife to cut his left shoulder," the affidavit says.
Watch the video report below:
"When officers conducted a cursory sweep of [the] unit . . .  to see if there was anyone else that needed medical assistance, they observed a kitchen knife near the bed, several blood soaked rags and blood all over the bathtub," the document adds. 
Sources: Taphaps, The Blaze, KRDO, Law & Crime