Once his fellow citizens discovered what was to be built just down the road, they immediately took action, when Ray Elk, a resident of Horn Lake, had high hopes for the smooth execution of his plans when he submitted an application to start building a mosque on Church Road.
Locals spoke out against the building with an impressive turnout, raising a number of objections and problems with having such a sizable Islamic center on the 80-acre plot. As Citizens gathered at Horn Lake City Hall to oppose the plan to build a 10,000-square-foot mosque called Abraham House of God, WREG reports.
Some people drew attention to the fact that numerous mosques built throughout the nation eventually installed loudspeakers that continuously broadcast the Islamic call to prayer in the early morning and at various times throughout the day when citizens stepped up to the podium to present their arguments against the mosque one by one.
One man said, "Horn Lake High School's less than three miles from here. I would sure hate to see our students over there having to hear these speakers."
One resident expressed concern that the mosque would operate under Sharia law, while others claimed that the mosque would lead to exponential traffic growth, which would be unmanageable on the two-lane road's limited width with no usable shoulders or turning lanes.
At a planning commission meeting, Charles Elmore said, "By the grapevine, I hear they're not subject to our laws, they're subject to their laws."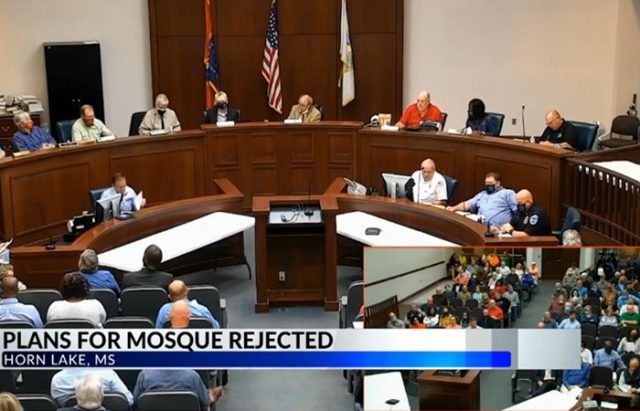 The board of alderman voted 5-1 to maintain the city's planning commission's decision to deny clearance for the site after hearing residents angrily oppose the construction of the huge mosque. Elk, instead of allaying the citizens' fears, dismissed their worries, accusing them of racism and Islamophobia.
Ray Elk said, "I've been a resident of DeSoto County for over 20 years. I raised all my six children in DeSoto County, they all go to school there and they have a right to go to their mosque and pray and practice their faith like every Christian."
Immediately in response to such allegations, Ward 6 Alderman John Jones reiterated that there were other reasons why residents opposed the construction of the mosque, including insufficient water mains, traffic problems, and the noise ordinance. He acknowledged that despite many mosques' promises not to do so when they were being built, they eventually did. according to Commercial Appeal.
Alderman John Jones said, "And nobody in the area wants to have the problems that could arise, We've got a school right down the road. They say they're not going to do this, but they have lawsuits all over the country that are unsettled because of the noise. If you let them build it, they will come. I think we need to stop it before it gets here."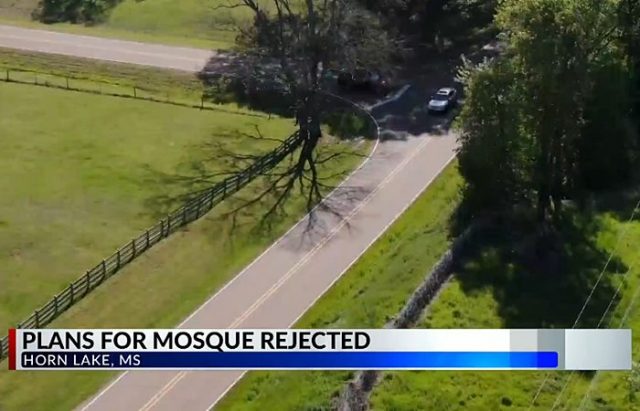 Expressing his suspicion that the Muslim businessman wasn't planning to stop at constructing a 10,000-square-foot mosque, Alderman Donnie "Chigger" White spoke to Elk directly during the meeting.
"10,000 square foot building, approximately how many acres of the plot does that cover, about three acres? So you're buying a plot of 80 acres to put a three-acre church on? What's your future plans?" White questioned Elk
Elk said, "As of this moment, as of probably four (or) five years, I have no other plans. I can put this in writing,"
 "That's strange, 79 acres to put a three-acre church on. That's not very good business. … We must have something on the horizon that you're not wanting us to know about," White replied.
Elk failed to mention that mosque attendees often arrive and leave all at the same time, whereas residents come and go at alternating times, which wouldn't cause spontaneous traffic hazards, in attempting to prove that the city is Islamophobic by pointing out that the city was willing to authorize a 400-house development in the region despite its lack of concern for traffic.
With the construction of the mosque, Elk was forced to cease plans moving but he expressed hope that a judge will overrule the city's decision, but he pledged to challenge it in court.
Watch the video report below:
Sources: Taphaps, WREG, Commercialappeal