Many of us cherish memories of attending sleepovers at our friends' houses during our childhood. However, a horrifying experience at a sleepover turned into a real-life nightmare for Arkansas teenager Nickolas Conrad. The unsuspecting boy woke up in the middle of the night in excruciating pain, only to discover a terrifying reason behind it.
The rise of social media has given birth to a multitude of notorious internet challenges. Teenagers now participate in irresponsible and dangerous activities for attention, such as inhaling laundry detergent or snorting condoms. One such challenge, known as the "Hot Water Challenge," is even more perilous as it targets an unwilling and unsuspecting victim who could suffer permanent harm. Nickolas Conrad discovered the harrowing truth of this challenge when his so-called "friends" subjected him to it during a sleepover.
As reported by KTH11, the "Hot Water Challenge" is a hazardous trend that young people are attempting in their relentless pursuit of being "cool." This challenge has led to severe injuries, and in one case, it claimed the life of an eight-year-old girl in Florida.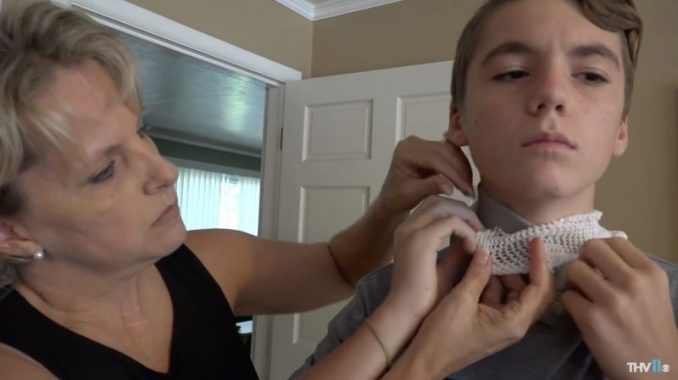 Nickolas Conrad, a student at Sherwood High School, was attending a sleepover with six friends when they decided to try the challenge on him while he was asleep. "I felt this really bad burning on my neck and when I woke up, and I started screaming and crying," Nickolas recalled. He now has first- and second-degree burns covering most of his neck.
"It was the worst pain of my life," the teenager shared. He added that the boys at the sleepover had turned his life into a game, and he feels fortunate to be alive. "I just want them to leave me alone. They're not my friends anymore, and they're not going to be," he said.
Mickey Conrad, Nickolas' mother, expressed her shock. "I thought he had been in an accident and that it had been an accident, but when I found out it was deliberate, it's so concerning," she remarked. She is now urging other parents to educate their children about the dangers of recreating internet challenges. "Don't ever say, 'My child won't do that,' and educate them," Mrs. Conrad advised.
Following the incident, Sergeant Keith Wilson of the Sherwood Police Department stated: "We're now talking with our school resource officers who are working with school administrators to educate all the students to not do this and that this is not a joke. These kids could seriously injure someone, and you can be facing felony charges."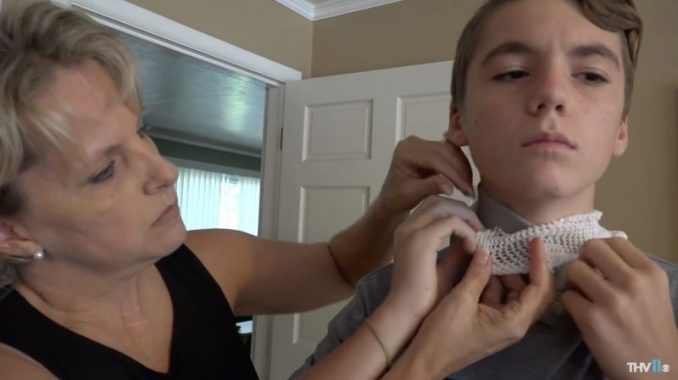 Although there were adults present in the house on the night Nickolas Conrad was severely injured, they were asleep. This incident illustrates a nightmare scenario for both children and their parents, as it could seemingly happen to anyone. Misguided teenagers can easily boil a pot of water while their parents are sleeping, leading to tragic consequences for an innocent victim.
Nickolas Conrad's story serves as a crucial reminder to parents that they must exercise caution when deciding whether to allow their children to attend sleepovers at other people's houses. Even as teenagers, children can be vulnerable to the dangerous games their friends may have planned without their knowledge. As a result, many parents no longer permit their children to participate in sleepovers at all. In today's world, caution is paramount; it is always better to be safe than sorry.
Watch the video below for more details: