This teen son thought his dad's threats were empty – he was wrong…
Did you get calls home when you were a kid? My mom got a lot of notices about me skipping class, but she never figured out how to cure me of the habit, probably because I wasn't scared of her punishments. And now, here I am, a blogger. Stay in school, kids!
There are still some parents who follow through on their threats, like this dad, Bradley Howard. According to BuzzFeed, Bradley Senior was getting a lot of calls about his son, also named Bradley Howard. No, it wasn't a mix-up at the bank—Bradley Howard the Younger was behaving badly in physics class. Badly Bradley.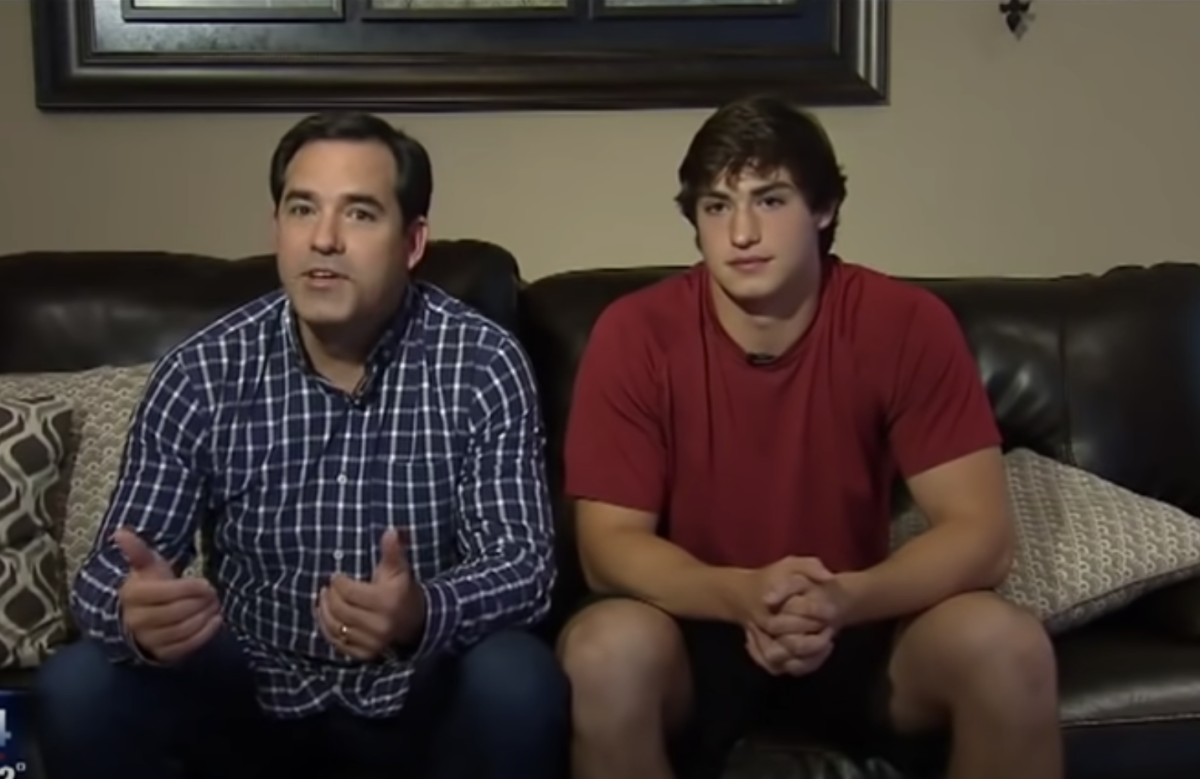 The daughter of the family, Molli Howard, tweeted a screenshot of a conversation with her family, in which Dad Brad went to sit next to his son in class to make sure he made it through at least one period without acting a fool.
She captioned it, "My dad told my brother if he got another call from the physics teacher complaining he would go sit in his class..dad got another call."
The 17-year-old must have thought his dad was bluffing and kept up his chatterbox ways. His dad, however, was not bluffing. Brad got yet another email from his son's teacher. Even though he didn't want to spend a day at high school, he knew he had to keep his word.
"My wife wakes me up and says, 'Brad, it's time for you to go to school.' I thought, 'Oh, no, what have I done?'" Brad said.
When his dad showed up to class, Bradley's friends thought it was a laugh riot. Bradley, however, did not. Bradley's sister Molli also thought the entire ordeal was hilarious. She texted the photo of her dad sitting next to her brother in class and eventually tweeted it.
"Just making good a promise," Brad tweeted back.
That's when the photos went viral. Even talk show host Montel Williams caught wind of the tweet and responded with, "This is awesome!!! One dad to another well done ;)."
While lots o people on social media told Bradley how awesome and loving his dad was, the Howards still want to make sure they got their point across to their son.
"The Howard men are famous," said Bradley's mom, Denise Howard. "We've had a great time with this but more than anything we hope we don't get any more calls about Bradley interrupting in physics class!"
It's nice to see parents who can discipline their children in a kind way with a sense of humor. You can watch an interview with the father and son in the local news interview below.
Sources: OpposingViews, BuzzFeed News