A recent beach outing of Michelle Obama has ignited a heated debate on social media, revealing deep divides over fashion choices and their implications.
During a weekend getaway to Miami, Michelle Obama and her daughter Malia were spotted on the beach, and it didn't take long for people to voice their opinions on the former First Lady's choice of attire.
Social media users found themselves debating the appropriateness of Michelle Obama's beach outfit, which consisted of high-waisted denim cut-off shorts, a blouse, and accessories such as a bandana and sunglasses. While spending time with her daughter Malia, friends, and former Obama administration Senior Advisor Valerie Jarrett, Michelle's outfit raised eyebrows, as reported by the Daily Mail.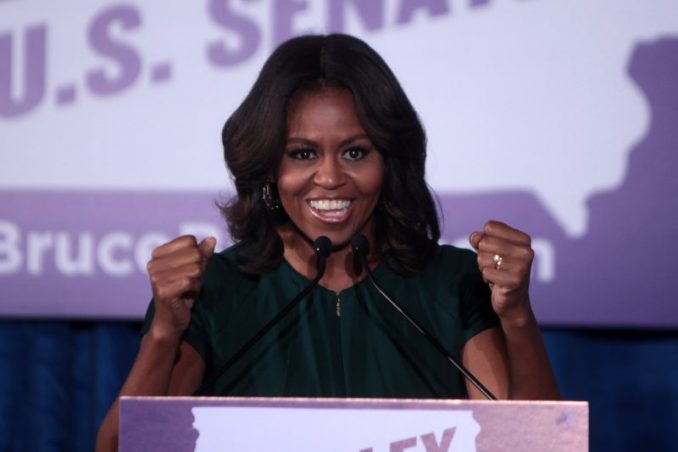 Critics on social media expressed their disapproval of Michelle's attire, with some arguing that her outfit was not suitable for someone of her status.
One individual commented, "Totally inappropriate for her age and who she is. Her daughter looks embarrassed. Rightly so!" Others questioned her fashion choices, suggesting that her style was inspired by Beyoncé and lacked class.
On the other hand, some social media users defended Michelle Obama's outfit, saying she is entitled to enjoy her time away from the public eye.
One person remarked, "She does look great. So do her kids. The family should be left out of politics. I don't think Michelle needs our approval. She is a self-confident, elegant woman." People's reactions to the photos seemed to be heavily influenced by their political biases, with some taking the opportunity to criticize the current administration.
One user wrote, "People are pining for the days when they had a beautiful, intelligent, eloquent first family who had some decency."
In contrast, Malia Obama was seen dressed casually in a crop-top hoodie and black swimsuit, carrying a large book – perhaps a sign that she was preparing for her upcoming semester at Harvard University.
It's clear that Michelle and Malia Obama were enjoying their time together post-White House, seemingly unfazed by any public scrutiny. With former President Barack Obama absent from the scene, it appeared to be a girls-only day of relaxation and fun in the sun.
WATCH the video below:
Sources: Taphaps, Daily Mail