We sometimes forget that the past is literally all around us, waiting to be rediscovered because the world changes so rapidly. During renovations, one public school in Oklahoma appeared to demonstrate this. After calling in a team of contractors, the crew discovered on chalkboards a piece of history frozen in time.
Emerson High School in Oklahoma City, like many other schools, has replaced its chalkboards with whiteboards as schools transition to more modern whiteboards. However, when they pulled back the walls lined with old chalkboards no one expected what they would have found!
According to The Washington Post, the second set of slate boards had been perfectly preserved and untouched since 1917.
The boards contain scribbles by students and teachers depicting drawings, music lessons, and what appear to be a diagram for teaching multiplication tables.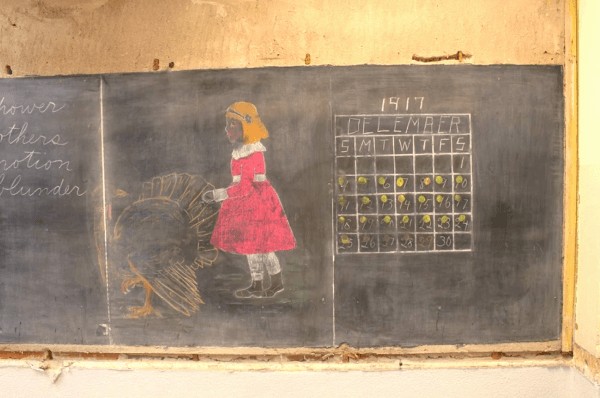 Also written on the boards were instructions on how to be clean, a countdown to Christmas, and lessons on pilgrims in each classroom.
One of the historic chalkboards reads, reminding us of a much different time in our country, "I give my head, my heart, and my life to my God…," not only the photos of the century-old discovery are mesmerizing to look at, some of it also speaks volumes about the changes we've seen as a nation.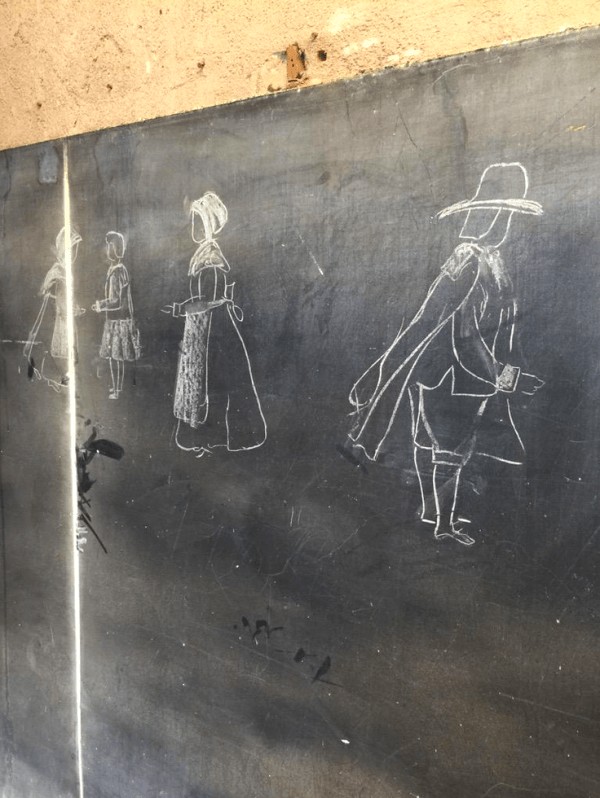 Emerson High School principal Sherry Kishore told the Oklahoman the unique handwriting stands out.
"The penmanship blows me away because you don't see a lot of that anymore. Some of the handwriting in some of these rooms is beautiful," she says.
"It's like you're walking into a time capsule that's been preserved. The chalk is so bright and clear that it could have been done yesterday," Principal Kishore explained, for the older generation, it was a journey back to their youth, even though it might seem strange to younger people.
"She just stood there and cried. She said it was exactly like her classroom was when she was going to school," Principal Kishore said noting that she will never forget her mother's reaction when she decided to show the discovery to her 85-year-old mother.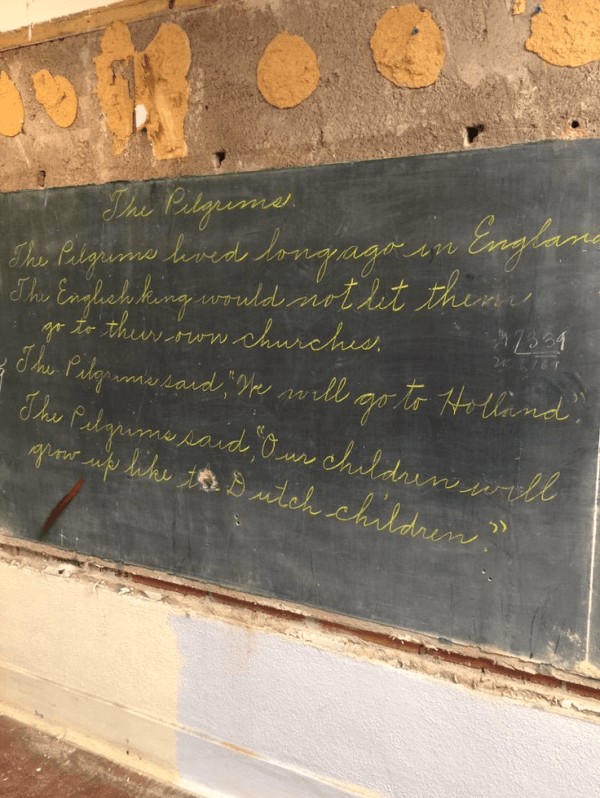 According to the Oklahoma City Public School District, the chalkboards are being removed from four classrooms to make room for new whiteboards.
The district and city are collaborating to preserve the work on the boards, a spokesperson said.
It is unclear why some student names are written on the boards.
"Their names are here; I don't know whether they were students in charge that day that got to do the special chores if they were the ones that had a little extra to do because they were acting up," says Principal  Kishore
Watch the video below:
Sources: Taphaps, Languagepro, Washingtonpost, Oklahoman