Can't be tamed! Miley Cyrus poses completely NUDE for David LaChapelle's new coffee table book. She appeared to tone her wild image down after her raunchy flesh-flashing Bangerz era in 2013.
24-years-old Cyrus struck her daring look for his new book Lost + Found. Leaving nothing to the imagination, the singer is photographed in a jail cell in the newly-released image from LaChapelle's coffee table photo collection.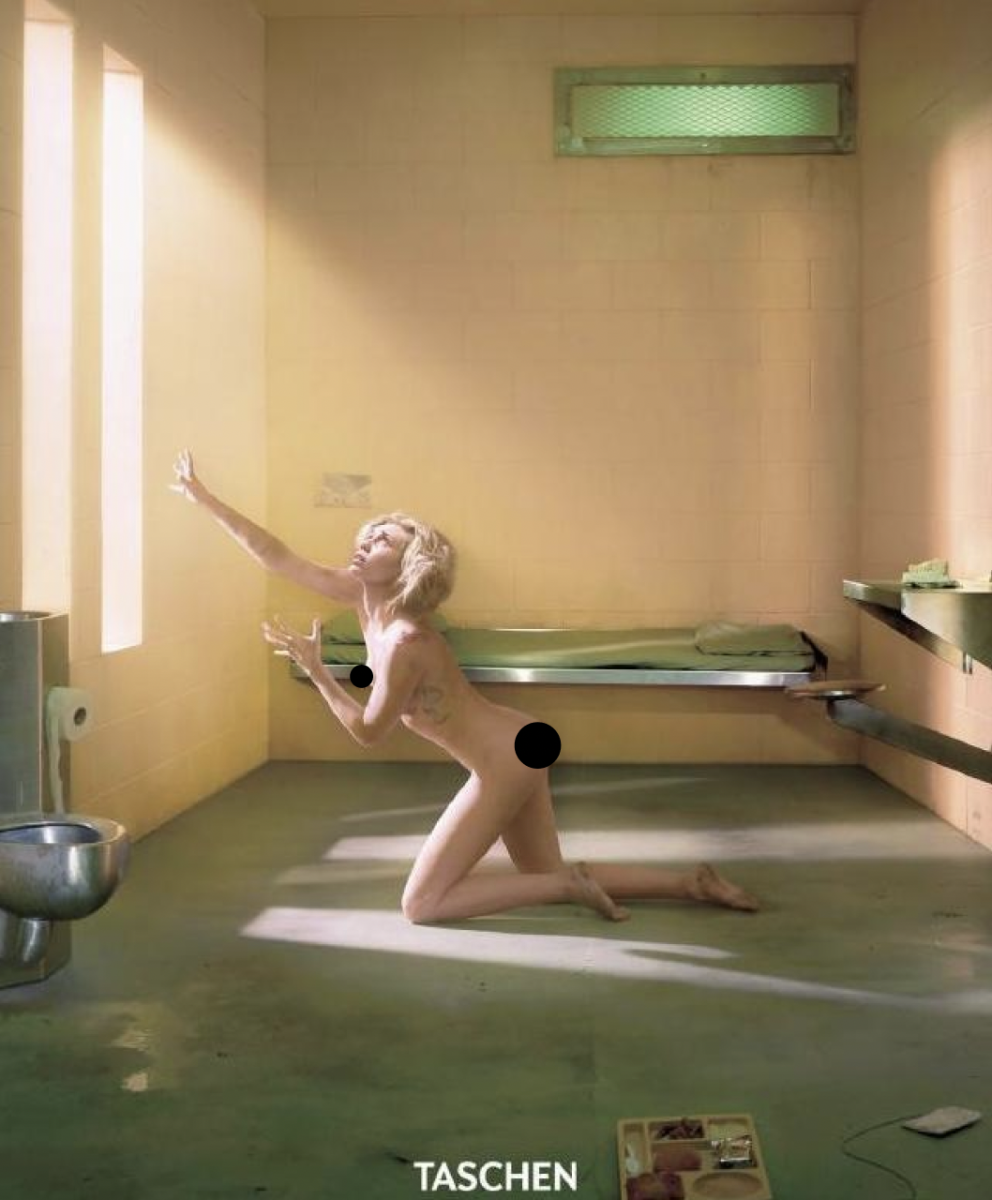 "Lost + Found," LaChapelle's first photo book in 10 years, is a retrospective of the photographer's career from his early days in 1980s New York City to the present.
The book will feature 150 previously unreleased photos of celebrities, including, Hillary Clinton, David Bowie, Kanye West, and Michael Jackson.
Miley has toned down her once-raunchy image for the promotional cycle of her latest album Younger Now.
Instead of the raunchy antics that surrounded her 2013 release Bangerz, which included twerking on Robin Thicke at the MTV VMA's, Miley has taken a simplistic approach to her look this time around.
Decked out in plain T-shirts and denim cut-off shorts, the singer has tried to put the focus back on her music, including hit single Malibu, about her fiance Liam Hemsworth.
Cyrus said that mentally, she has already moved past her latest album and is working on the next one, but first, she wants to take a break and "chill with the dogs, hang with the pigs" at home while she writes her next collection of material.
"I've been trying to make my music very hopeful in expressing how great this country's potential is and how great it really is except for the minority, which is the haters," she said. "If people can accept a new way of thinking, that will be what our country needs the most. And that's what I want for my music. It's a new way of thinking for myself also."
Watch it here: BBC Radio 1 Live Lounge/YouTube
Sources: OpposingViews, Daily Mail, Huffington Post