Liberals always like to talk about how there are better ways to handle escalating situations and moments where the police have to be called in.
Yet, I don't see them poking their heads in right now and saying anything about what happened this week where someone died.
Someone died, and these same people who throw tantrums when someone gets hit with a little pepper spray are not only keeping quiet about it, but they are actually cheering it.
It's sickening.
A woman shot and killed during violent protests that aimed to stop the certification of Joe Biden as the next President of the United States has been identified as 35-year-old Ashli Babbitt. Washington, D.C. Metropolitan Police Chief Robert J. Contee III and the U.S. Capitol Police both confirmed Babbitt's name Thursday.
Her relatives, including her husband, previously identified her Wednesday evening to media outlets such as KUSI-TV, an independent television station in San Diego, Calif., the New York Post, and various Washington, D.C. television stations.
A Twitter account linked to Babbitt, which was reviewed extensively by Law&Crime Wednesday night, indicates that Babbitt was a staunch QAnon adherent who retweeted dozens of conspiracy-theory-laden missives originally posted by Georgia attorney L. Lin Wood.
Wood was at the helm of independent litigation in support President Donald Trump but lost every court case he has filed in support of keeping Trump in office.  Indeed, Babbitt's final tweet was a retweet of an original message by Wood. The tweet contained what Wood — and, ergo, Babbitt — deemed to be a "MUST BE DONE LIST before Congress meets today" to certify Biden's election. The list demanded the resignation of and charges brought against Vice President Mike Pence and former Deputy Attorney General Rod Rosenstein.  It also demanded the resignation of U.S. Supreme Court Chief Justice John Roberts. Babbitt issued the retweet of Wood's list without adding her own comment.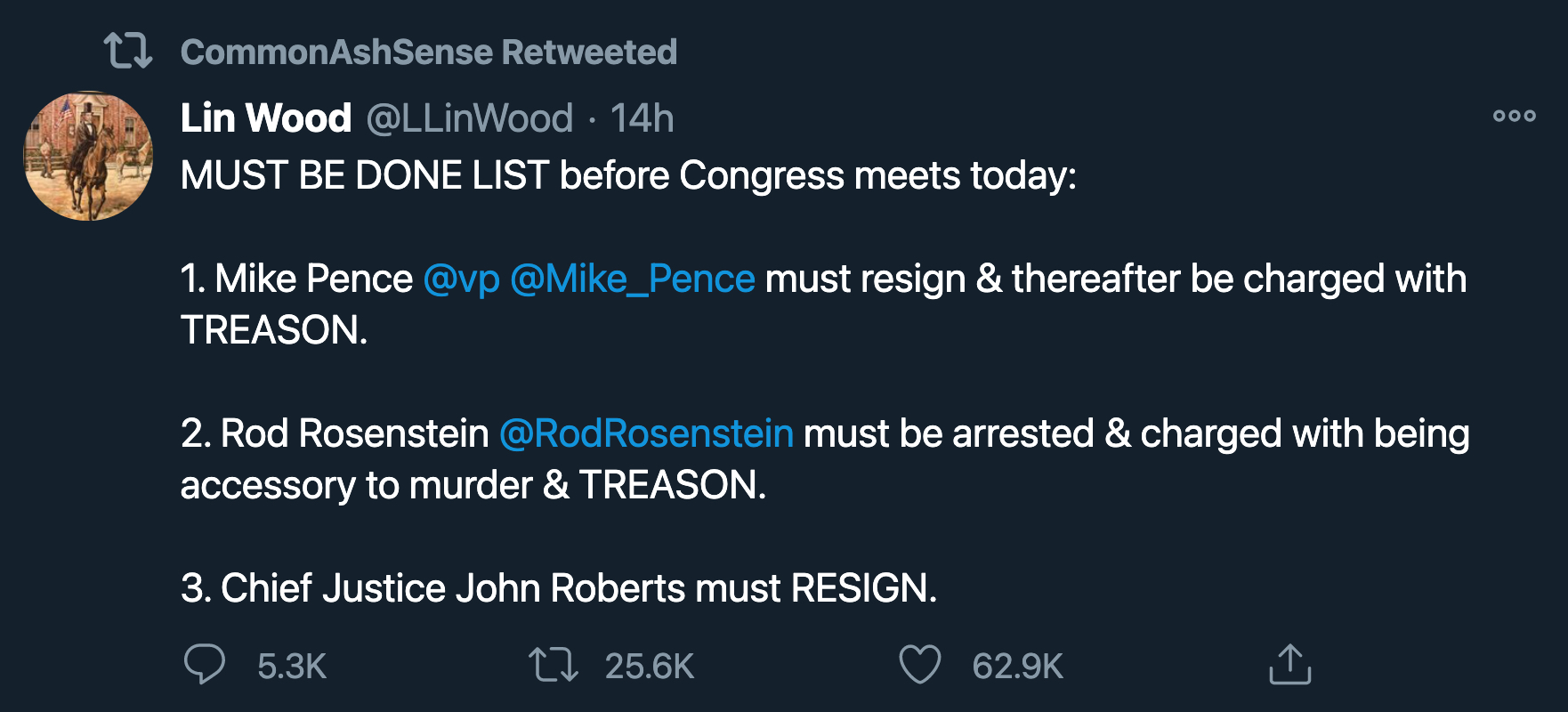 Most of Babbitt's Twitter activity consisted of retweets. Occasionally, however, she posted pictures of herself wearing QAnon clothing and parroting the QAnon rallying cry "WWG1GWA," meaning "Where We Go One, We Go All."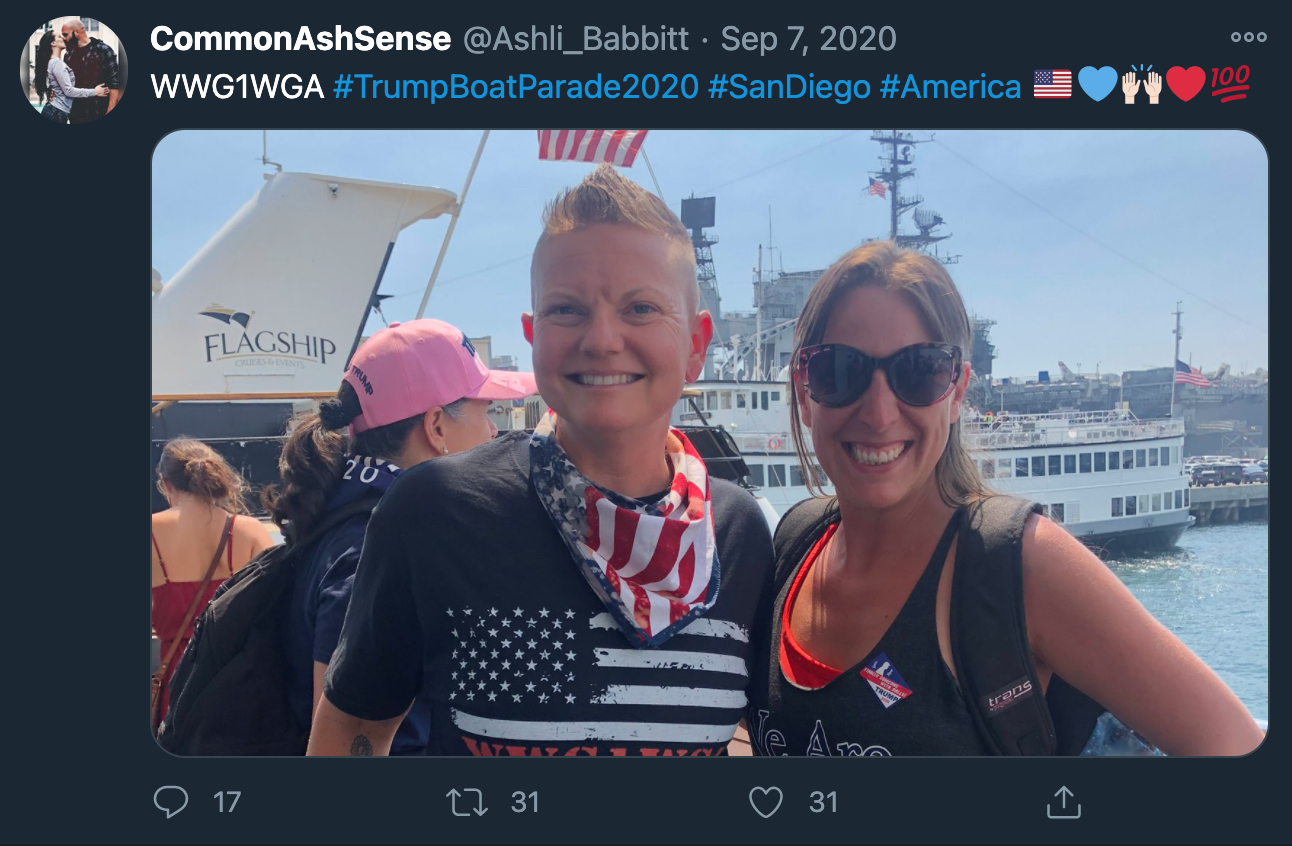 Other tweets showed Babbitt's obvious and staunch support for Trump. Images showed her standing next to mountains of Trump flags and displaying a pile of Trump bumper stickers.