Below you will find some of the more popular Epstein didn't kill himself memes…
If you have some great ones too send them to us. [email protected].
Also check out the article we posted yesterday with the Navy Seal on live TV saying epstein didn't kill himself.
Navy SEAL Drops Bombshell LIVE On Fox News About Jeffery Epstein Suicide [WATCH]
1.
2.
3.

4.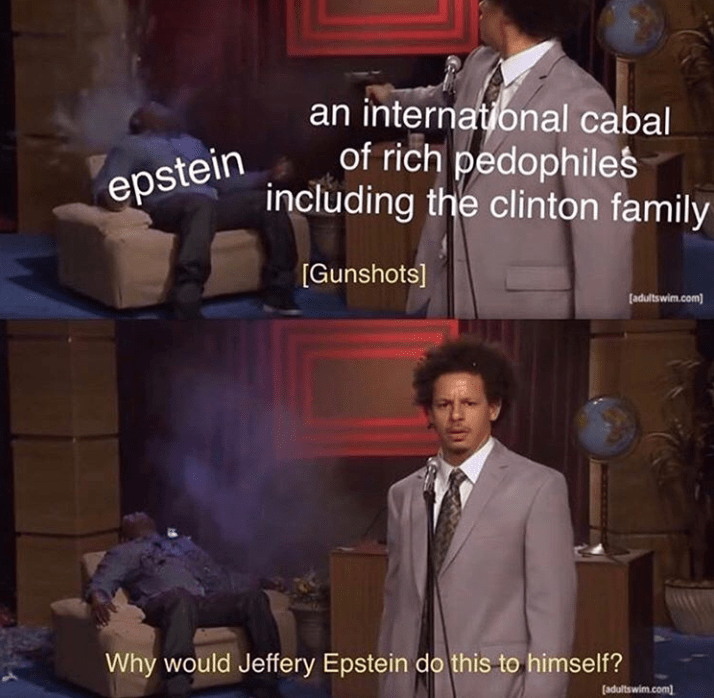 5.
6.
7.
8.
9.
10.